© Dr. Galen Royer Frysinger
Electric Cars
Galen as Researcher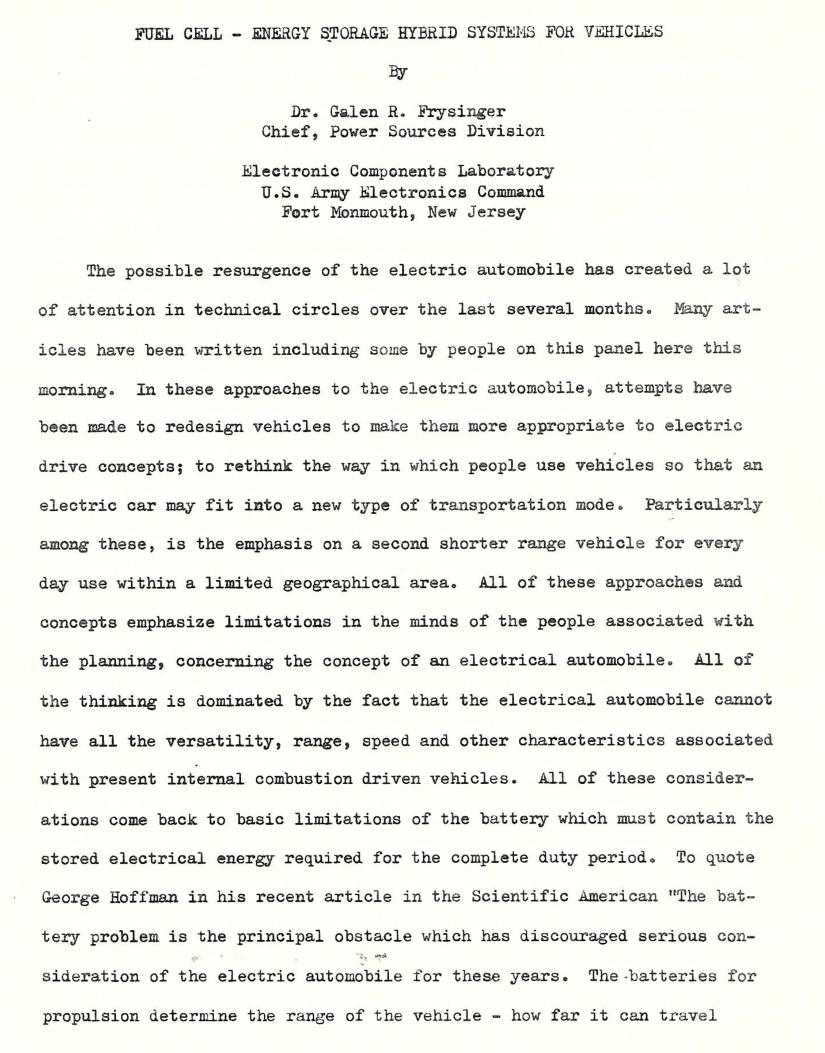 28. Galen R. Frysinger "Fuel Cell-Energy Storage
Hybrid Systems for Vehicles," AIAA Proc. (1966).
35. Galen R. Frysinger "Fuel Cell - Battery Power Sources for Electrical Cars,"
Chapter in Power Systems for Electrical Cars, 1967, U.S. Dept. of Health, Education
and Welfare, Environmental Health Series - Air Pollution.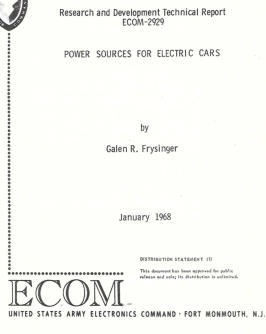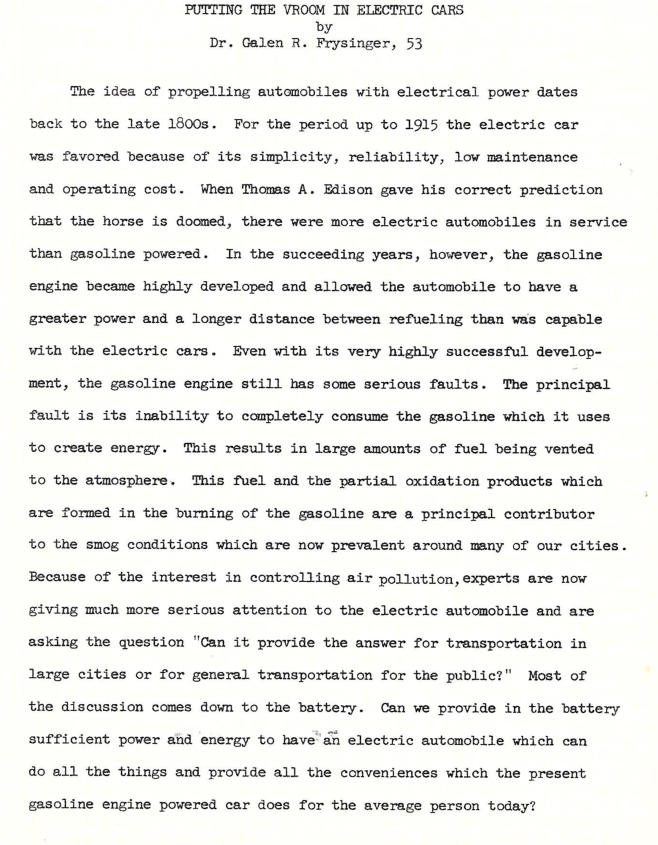 40. Galen R. Frysinger "Putting the Vroom in
Electric Cars" Juniata College Alumni Bulletin, 1967.
43. Galen R. Frysinger "Power Sources for Electric Cars," U.S. Army publication
(1968) ECOM-2929.
46. Galen R. Frysinger "The Electric Car: A Design
Challenge- Efficient Power," Electrotechnology,
Vol.81, No.5, May 1968.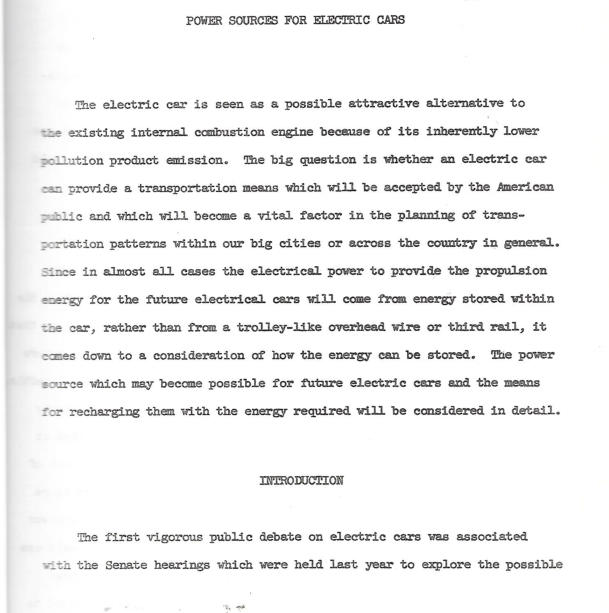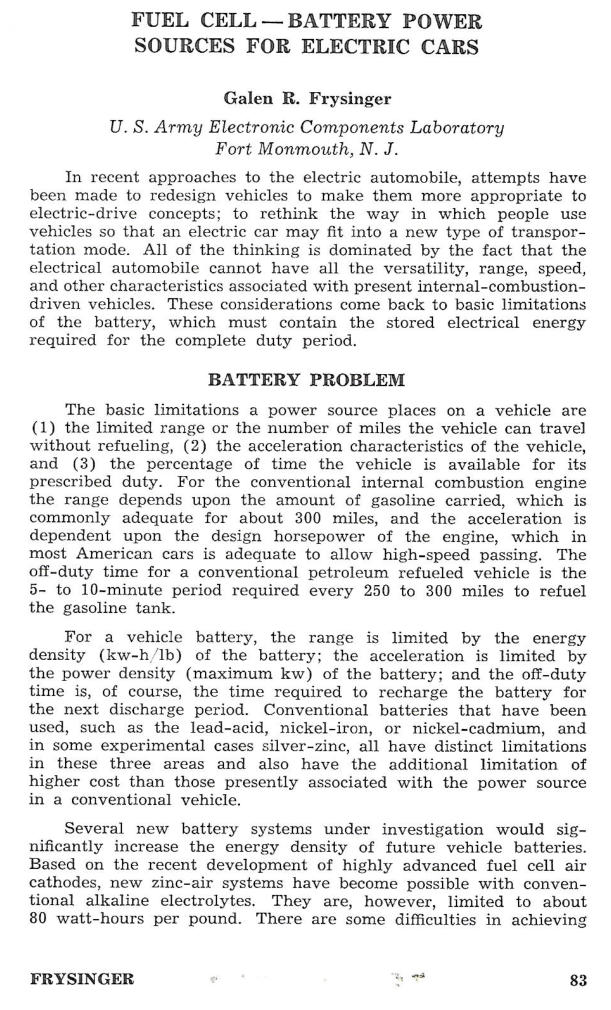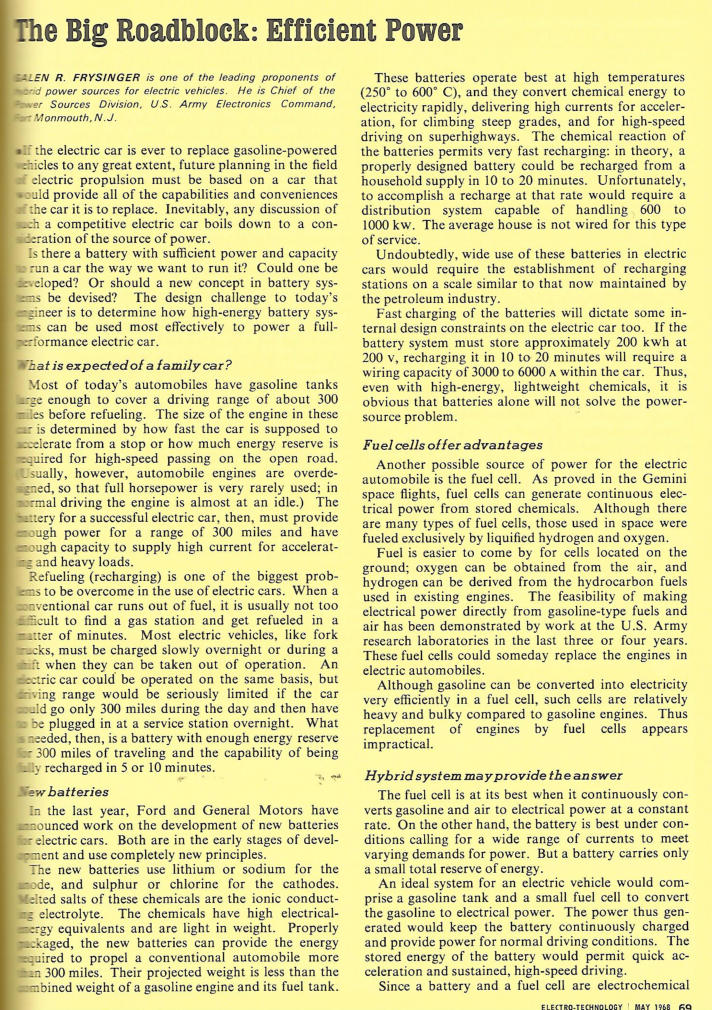 Galen as Grandfather 2019
Ford C-MAX plugin hybrid
Nissan LEAF
4 KWH battery
40 KWH battery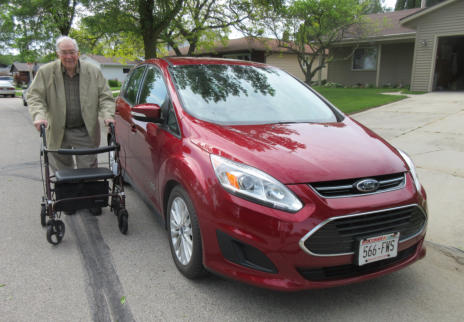 20 miles on electric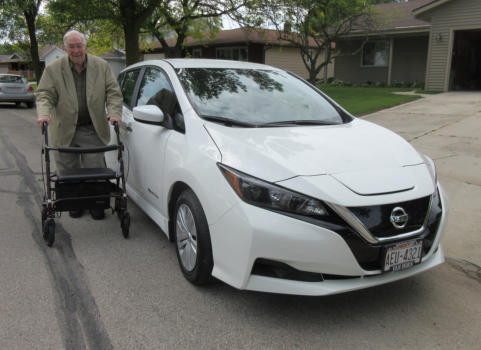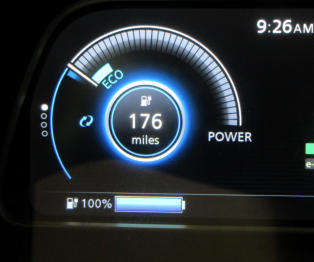 176 miles on electic
charging off peak (11:00 PM to 6:00 AM) at $.07 per KWH
1.4 to 1.5 cents per mile driven

My Son Glenn Frysinger
My Grandson Jack Frysinger
Tesla 3
75 KWH battery
Three generations of electric car owners
Tesla 3
75 KWH battery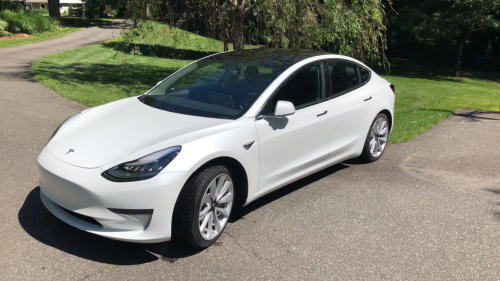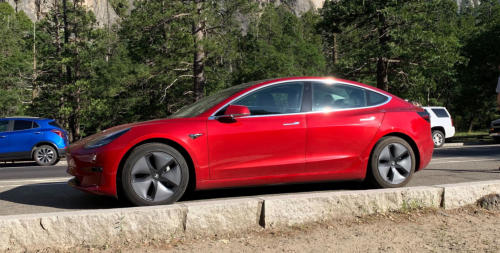 310 miles on electric
310 miles on electric