Directors Page
Sheboygan County Quilt Museum
I grew up in Eastern Pennsylvania where the Amish and the German Brethren farm folk had a long tradition of making patchwork quilts.
My grandmother spent many afternoons with the other ladies of the church's Ladies Aid Society around a quilt frame hand sewing the elaborate stitch work.
We used quilts at home in everyday life.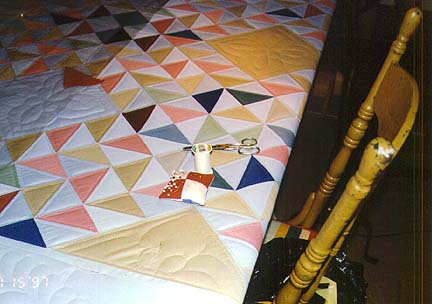 A quilt frame such as this was found in many homes.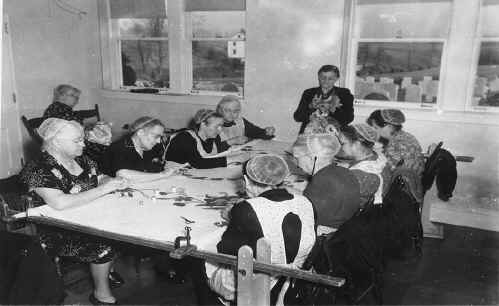 A quilting group, Ladies Aid Society, at the German Baptist Brethren church
(Eastern Pennsylvania about 1950)
Grandmother: Susie Keller Royer (second on left)
Grandmother: Clara Frysinger (third on right)
---
Historic Family Quilts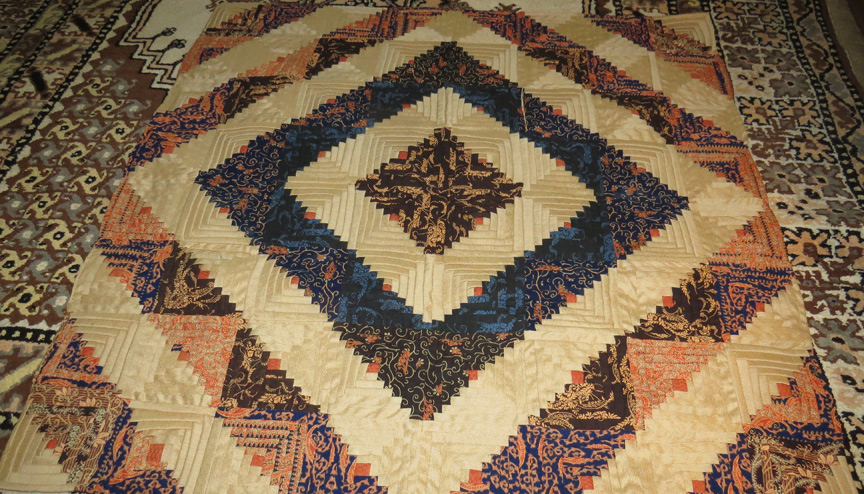 Log Cabin Barn Raising

my mother's handwriting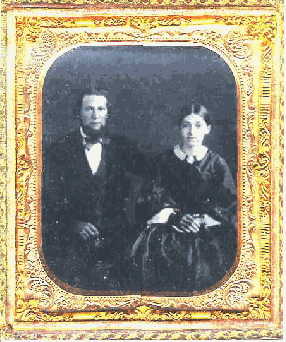 Elizabeth (Lizzie) Rudy Keller 1839 - 1919 on right
My Great Grandmother
Married July 4, 1861 by Rev. S. R. Boyer
The Brethren Church would not allow flowery wall paper in her house (white wash only)
so she used quilts for flowery expression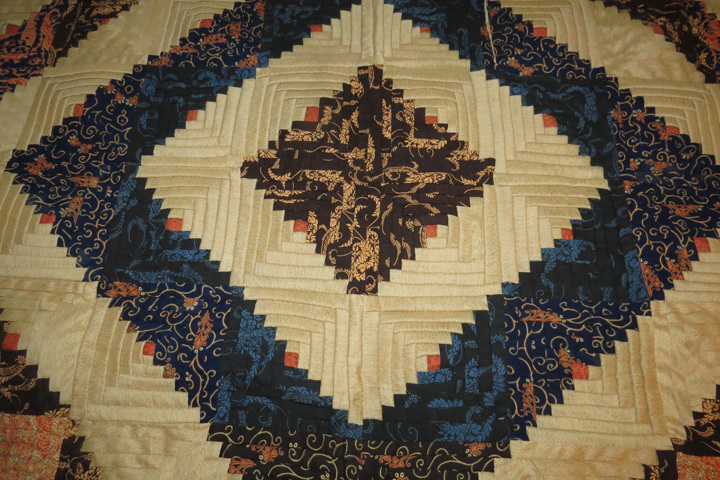 detail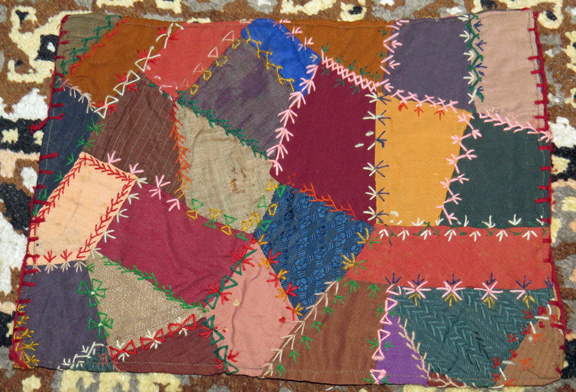 My Grandmother Susie Keller's girlhood practice Crazy Quilt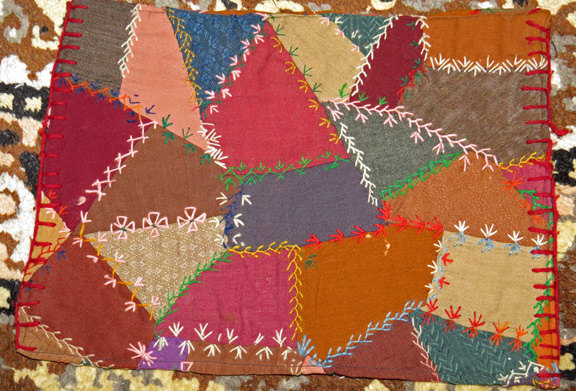 reverse
---
Later in life We became interested in the designs created in Middle America rural patchwork quilts, and started collecting a few.
My wife, Marlene, Museum Curator, shows them in the:
Marlene Edith Roeseler Collection
---
More recently We have attended semi-annual quilt auctions held by Amish schools in Central Wisconsin.
the Amish Quilts we use on our bed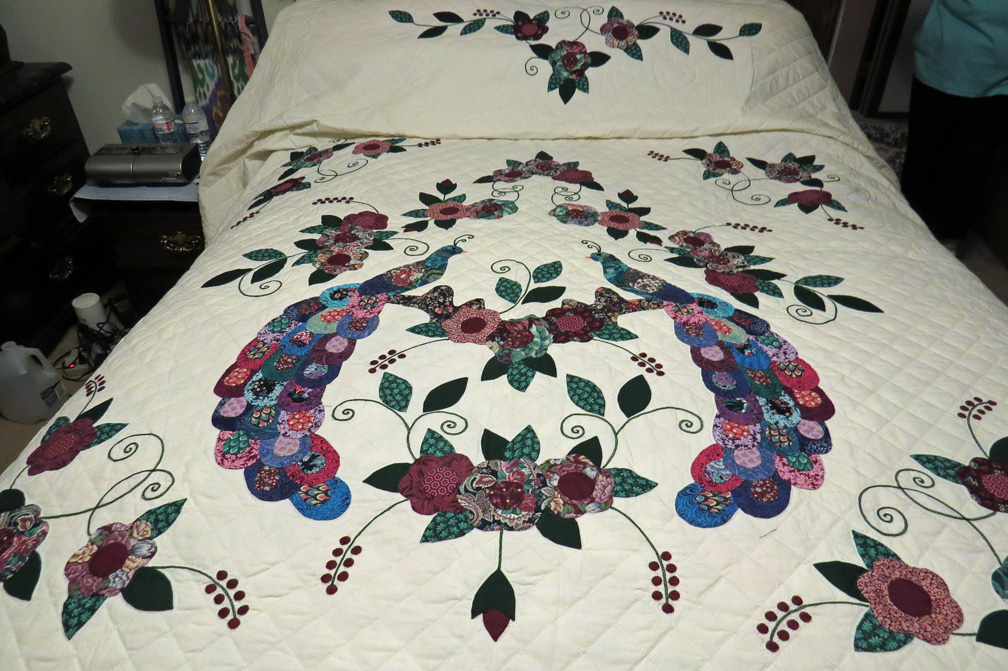 Peacocks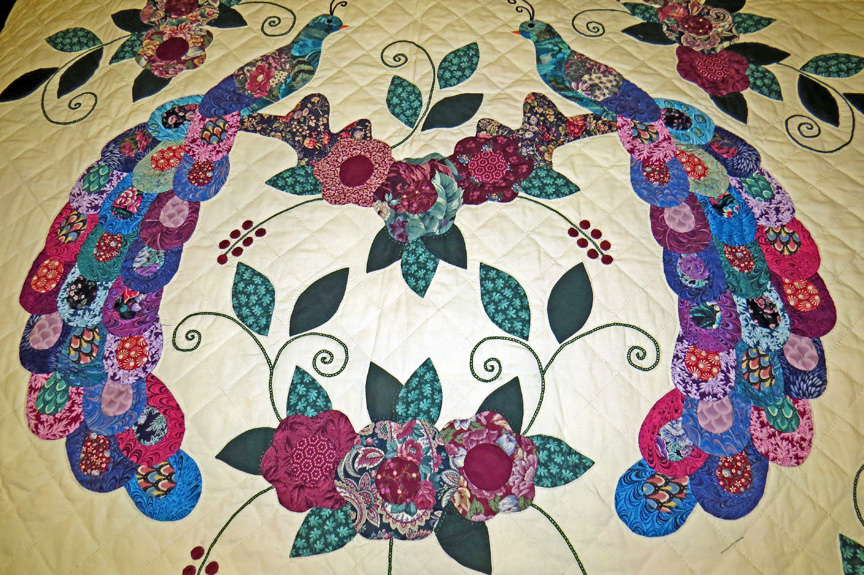 detail of peacocks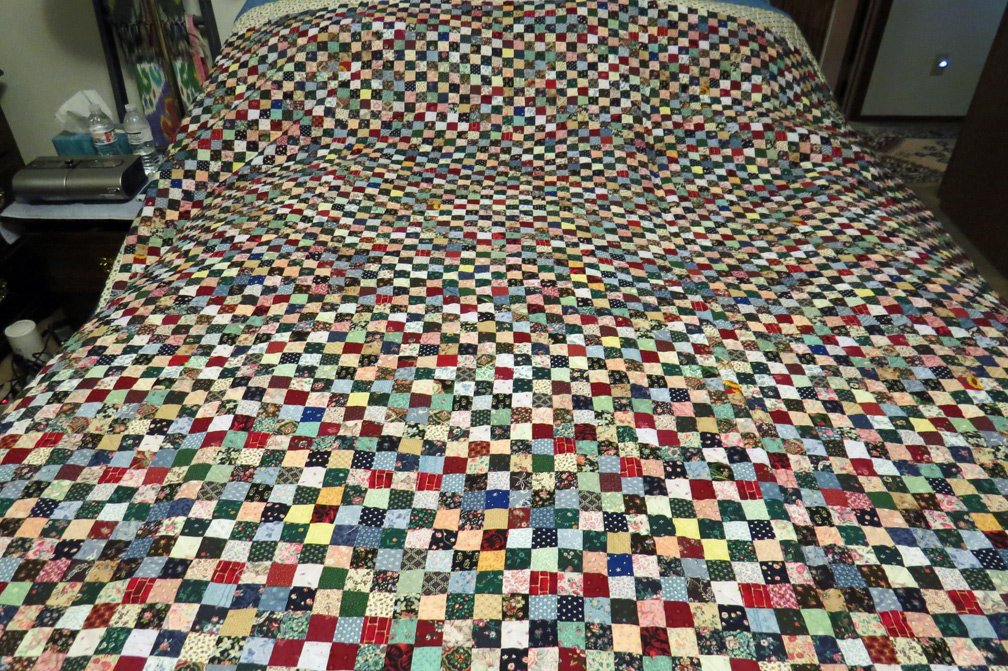 Postage Stamp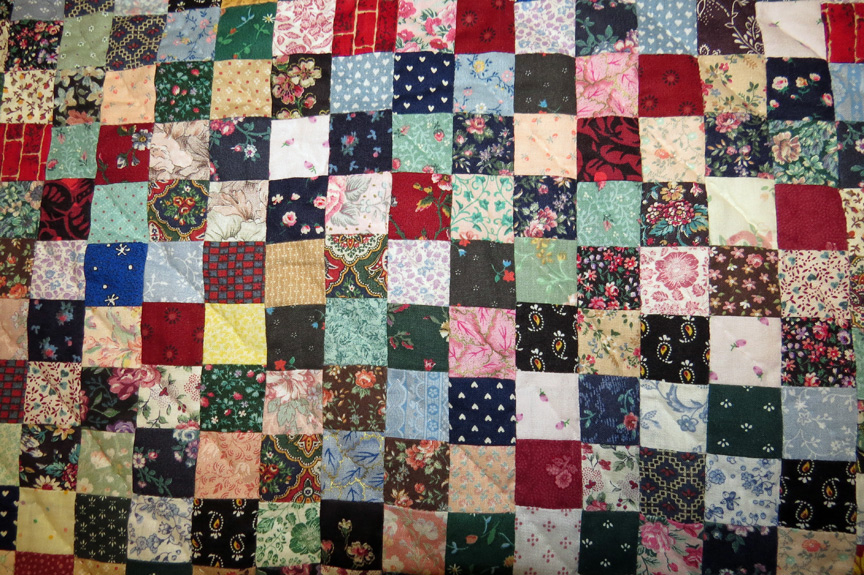 postage stamp detail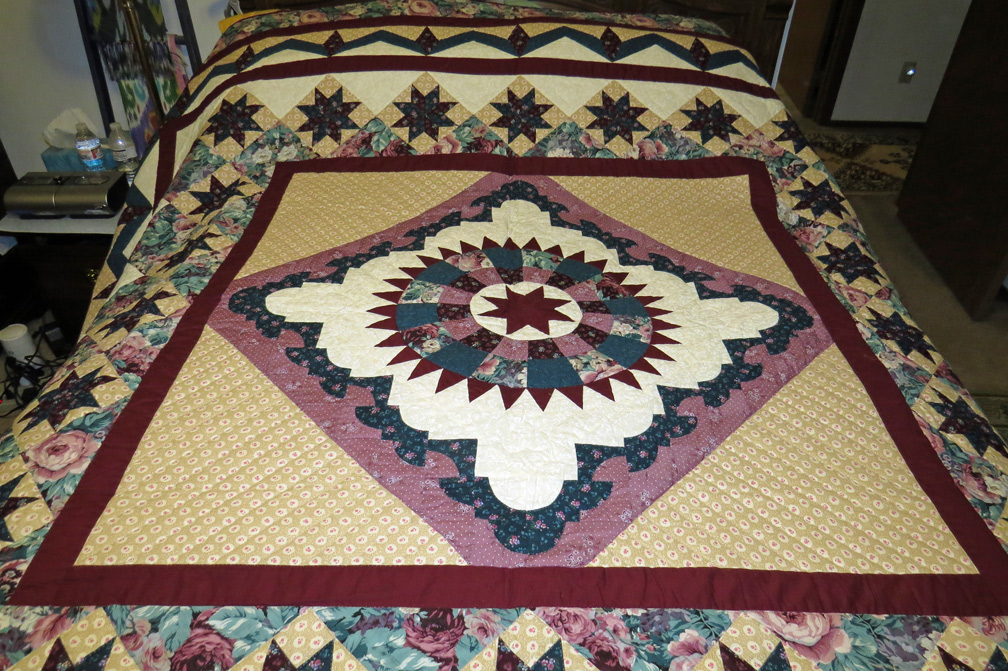 Stars over Georgetown Path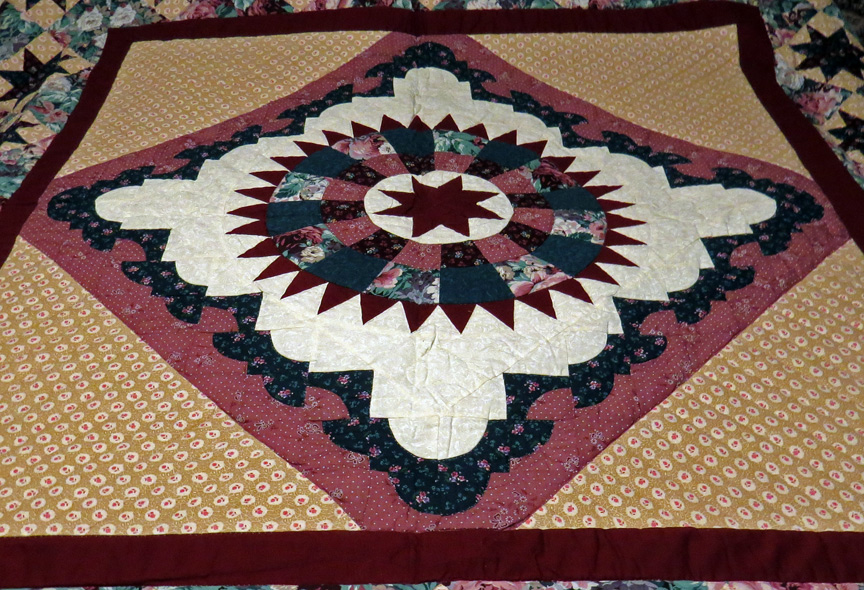 detail of Star
---
the Quilt Museum
Dr. Galen R Frysinger, Fund Director galenfry@peopleandplaces.us
Collection Curator marlene@peopleandplaces.us
---
---